Looking back, looking ahead
On Thursday 17th May 2018 the Scent consortium, the European Commission Project Officer and the external reviewer gathered for the project's mid-term review meeting in the heart of the EU. The Scent project team presented the work conducted in the first 18 months and outlined the next steps and plans for future activities.
The meeting venue, the IBM Client Centre, was arranged by Scent partner IBM Research Haifa. One of the two external reviewers was regrettably unable to join the meeting, but the other reviewer was present and both had carefully reviewed the project documents and collaborated remotely in advance of the meeting.
The agenda for the day was full as a broad range of topics needed to be covered in the space of eight hours. Partners gave concise presentations on key achievements made, potential challenges faced and next steps of each work package. The Project Officer and reviewer provided comments and asked insightful questions after each presentation. Once the series of presentations was over and the progress and main results had been discussed, it was time to showcase the Scent apps, tools and components and their functionalities. A carousel of demos was set up to introduce the Project Officer and reviewer to Scent Explore, Scent Collaborate, the Scent crowdsourcing platform, the Scent harmonisation platform, the Scent Campaign Manager and Scent portable sensors. A selection of dissemination material used to raise awareness about Scent and promote the project was displayed as well.
The project team is looking forward to receiving the mid-term assessment report and to addressing the feedback. The partners are satisfied with the productive team work and the progress made in the first eighteen months. It is with enthusiasm that they have embarked on the second half of the project and are now busy preparing for the pilots set to start this summer.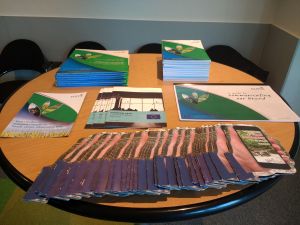 https://scent-project.eu/wp-content/uploads/2018/06/Brussels-demo-Daniele.jpg
3120
4160
Linda Henriksson
http://scent-project.eu/wp-content/uploads/2016/11/scent-logo-web.png
Linda Henriksson
2018-06-13 11:29:55
2018-06-13 11:29:55
Scent mid-term review meeting in Brussels